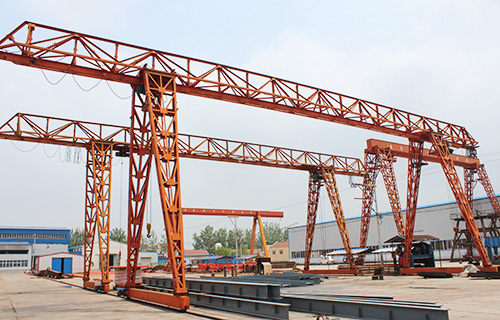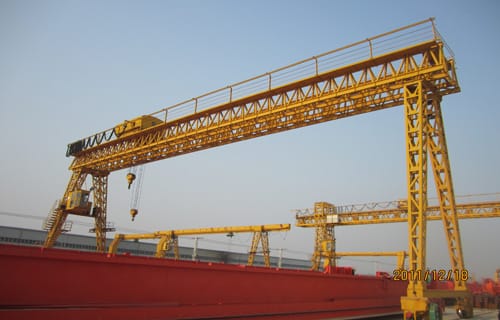 Trussed Type Gantry Crane
1. Weight overload protection device
2. Lifting height limit device
3. Voltage lower protection function
4. Phase sequence protection function
5. Emergency stop function
Тel: +86-13607652609
.
Description
It's widely used for loading and unloading as well as lifting work in open air warehouses, port, the yard, construction industry, railways or some other open spaces. Because the truss structure, it's particularly suitable for working in some windy places to block the wind and reduce resistance.
The obvious characteristics:
1. This type crane is composed of mental structure, the crane traveling mechanism, trolley traveling mechanism and the electric equipment.
2. The frame is unique designed which adopts truss structure instead of box type, it makes the crane is more suitable to use in open spaces and has advantages, such as: light weight, high stiffness and wind-resistance.
3. The whole structure has unique steel pin connection, which is not only firm, but also easy to install. It consists of flexible pole outrigger, which is easy to be disassembly into pieces when move to a new site and has excellent exchangeability for parts and components.
4. The lifting mechanism is electric trolley, it can equip with hook and other tools to lifting materials.
5. The electric equipment for the trolley adopts soft conductive cable, large carts adopt sliding contact line, and cable reel-type is available.
1. Weight overload protection device
2. Lifting height limit device
3. Voltage lower protection function
4. Phase sequence protection function
5. Emergency stop function